Unique New Deck Review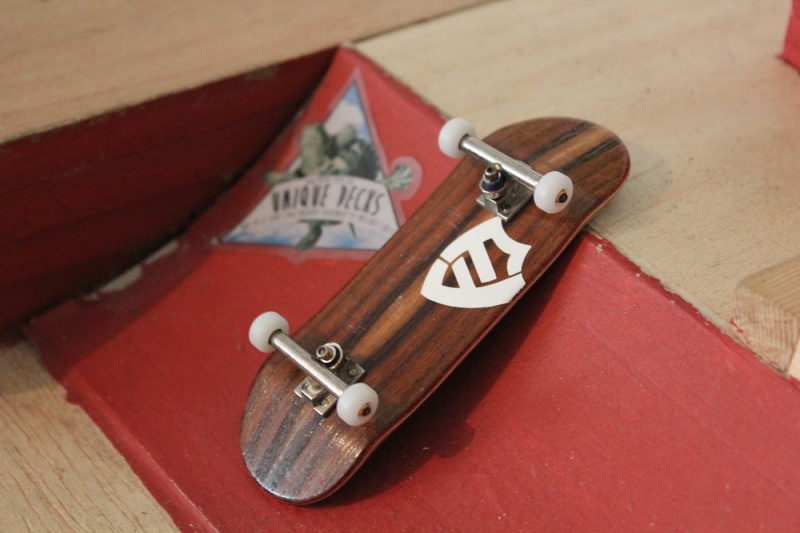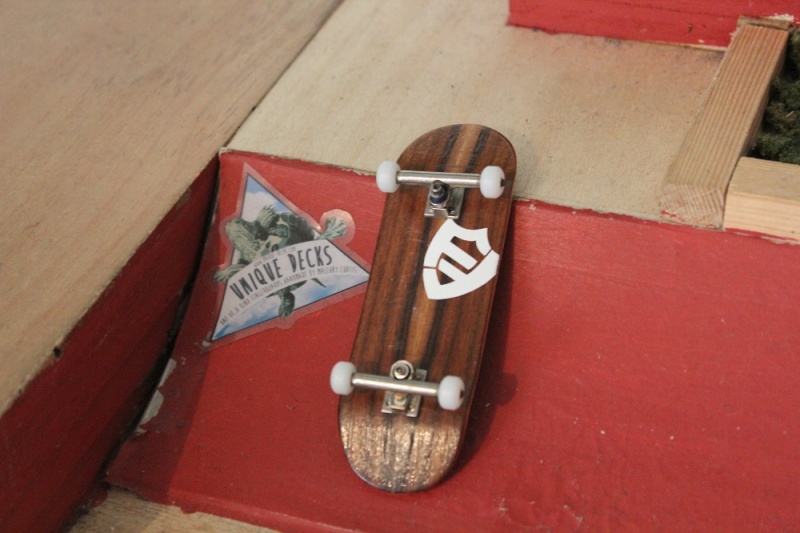 You might look at this title and be puzzled, as I'd reviewed a Unique deck in the past - and they haven't changed their shape since. However, they have stepped up their game in a lot of ways due to different production methods, so when I was asked if I wanted to review one of the newer decks I jumped at the chance. Read on for my review, but not before checking out the pictures of it set up with BRT wides, Grand Wheels, and China tape.

Shipping took a week or so US -> UK, which is slightly above average for things coming from over seas. All arrived fine, so nothing to complain about. 10/10

First impressions once again had be blown away by the bottom ply - that's the same remark I made on my first Unique review and it's definitely true here, the weird grain looks almost like a split and took me a good few minutes to realise it wasn't. Plus everything else about the deck looked really nice too. 10/10

Craftsmanship of this deck is basically flawless so far as I can see, the deck is shaped, pressed, rounded, and lacquered beautifully. Setup was great too, no issues there and all holes were perfectly aligned with the deck. Really nice colour combination on the plies to top off the great craftsmanship too. 10/10
"I'm really surprised I don't see more of these decks being used by others"
Performance
of this deck is really nice. I knew partly what to expect from having reviewed a Unique deck in the past, but this pretty much just steps up a level from that. The tail is still short, which makes for an interesting feel that you have to get used to - however once you have the short + fat feeling make for a really fun catch on pretty much any trick, as well as a super fun feel on transition. It otherwise has great pop, is really crisp, and super nice to ride, ticking all the right boxes.
The one improvement I loved is that it doesn't feel as deep as my previous Unique, a part of the shape that took me the longest to get used to and put me off slightly. Not to mention it's very durable too, there are soo few scratches on this from all the use it's had! The great things about how this perform make the fact that the kicks take some getting used to totally worth it in my books. 9.5/10
Overall
I'm really surprised I don't see more of these decks being used by others, as I think they're some of the most fun decks you can get for the price. Unique have been sold on Flatface, have 'unique' (pun intended) features, and really nice to ride. The issues from the last deck I tried, like hole problems and a bit of lacquer bubbling have been totally removed, and what's left is a fantastic deck. A deck that'll take a bit to get used to, but once you're used to it it's something that'll provide a solid ride for a long time.
Go check Unique
here
:)
Posted on 8th April 2014 at 10:48 by Kerry.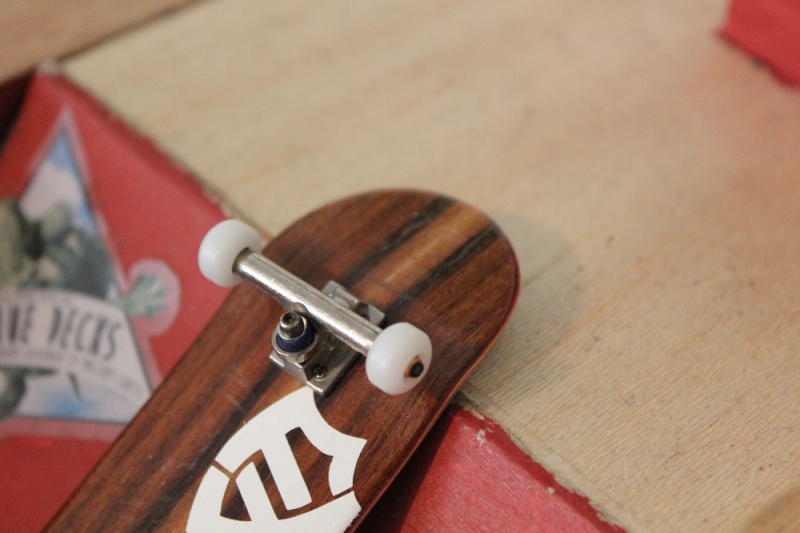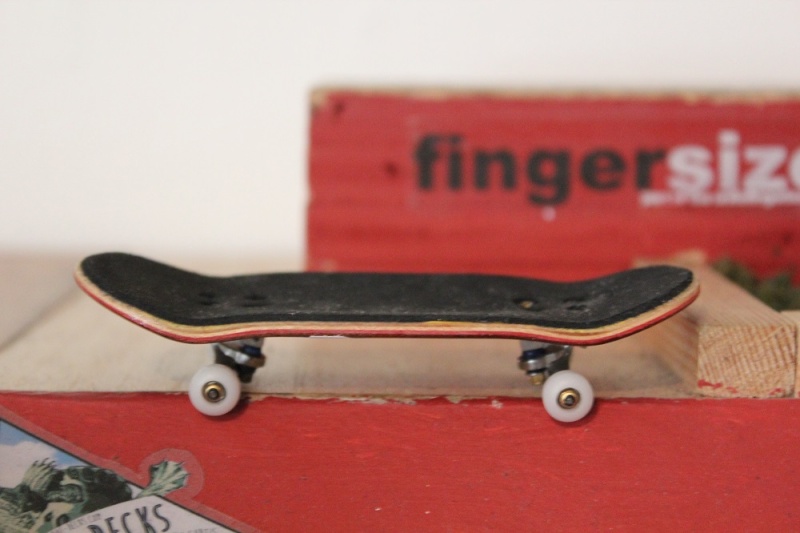 .