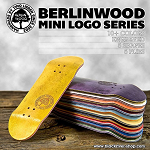 Berlinwood have been quiet in recent times. And rightly so, they made a fantastic range of products, have them readily available, and now are there for people to enjoy. So what's more to create? Well, apparently, something...
[read more]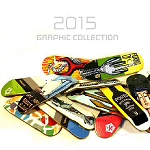 Yellowood are a company that never cease to impress. Even their recent website overhaul was impressive, but what they've just released is a whole lot more awesome than code and a nicer looking shopping experience...
[read more]
If there's one thing that seems to be out the giving side of communities, it's Christmas. Fingerboarding can be very generous and we've seen some awesome competitions going down over the years, especially...
[read more]