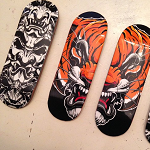 It's been a long time since I've seen anything appear from Temple, a company who back in the day were making decks pretty consistently and had some really nice stuff available. It's a shame they're not super active...
[read more]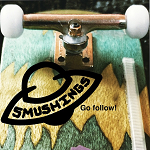 Fingerboard companies appear not too infrequently these days, but they're often making things like decks. More decks in my books is always a...
[read more]
Planktoon are one of those companies that seem to be good at just about everything. They have a huge range of fantastic products, put on awesome events, support major events...
[read more]