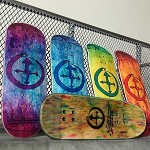 Northwoods are once again in the news feed, and I'm really glad to see that they're keeping up their hype by making some fantastic products. They have one of the most unique decks in the fingerboard world, and...
[read more]
Let's be honest - there isn't a great deal to make bushing companies stand out these days. There are a fair few companies on instagram making products that are very similar to each other. And you know, you...
[read more]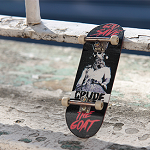 I really like what Crude are doing as a company, their graphic focused brilliance has been something I've been unable to ignore whenever they've been active in the scene. Their recent return had me very much hyped...
[read more]