It's crazy thinking that there have only been 9 main stocks of BeastPants decks since they first entered the scene. It seems such a long time ago, and I guess it goes to show that these are not rushed decks...
[read more]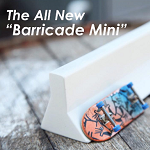 I've been a big fan of all Level Ledges products, they've got some really rad looking concrete obstacles and definitely know how to keep upping their game to make what they have even more rad. This is a case...
[read more]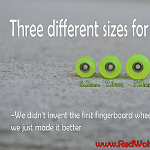 Fingerboarding setups differ mostly from skateboard setups in that people often just grab what they can in skateboarding and (aside deck sizes) get what...
[read more]