Level Ledges make some pretty sick looking ledges, and have previously stood far out from the crowd with their graphic ledges. They're obviously a limited thing, and once they've flown off the shelves it's a fair while...
[read more]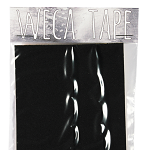 Weca have stepped up their game a lot recently, and the addition of the W2 shape to their lineup means even more people than usual are getting stoked on these Swedish made decks. It seems their range of products...
[read more]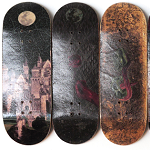 There are many fingerboarding companies with weird names, such as names of fish partaking in summer cooking activities. This company always takes the top place however...
[read more]