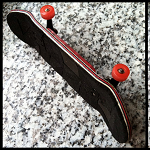 Today, many fingerboarders who made the trip for Fast Fingers will likely wake up slightly tired, but stoked to be in fingerboard city. One will be a little happier than the rest - huge props to Tommaso Busoni for...
[read more]
Another year goes by and I'm sat at home whilst the World Championships is going down. It's something that bums me out, but work has pretty much enveloped my life these days. It's good when you love your job...
[read more]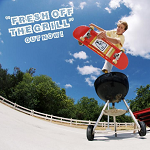 Nope, that's not a new fancy name for a company we all know and love, this is something really awesome. You all know Catfishbbq, their wackily named decks are some of the finest in the scene right now. Well...
[read more]