Fingerboarding, as with many things in life, has some amazing special edition decks. Decks that you'll never get to buy, they're just made from friends to friends supporting the giant awesome community that...
[read more]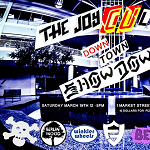 Joycult made their fame in fingerboarding with some of the most hyped - and deservedly so - wheels in the scene. They're super rad, come in loads of colours, and continue to improve. With a solid...
[read more]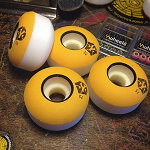 I say it a lot, but Yellowood are a company that do everything. And not in a rushed sense of trying to do everything to cover all bases, their product line has been fantastically solid and they really do...
[read more]