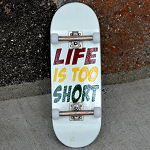 Redwolf have been making some amazing stuff recently, and have me completely hyped after their awesome decks made for Crossed Fingers 3. Obviously those special decks wont be for sale, but something new popped...
[read more]
You might have seen on instagram yesterday a picture I posted of some awesome Queens decks that appeared through my door as sponsor material for Crossed Fingers 3. It's awesome to get more stuff, especially as one...
[read more]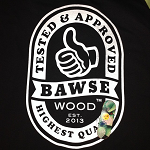 Bawsewood have really been impressing me recently, pushing some crazy nice products and also keeping up a fair amount of innovation. The latest might...
[read more]